Michelle Regna, a writer for BuzzFeed tells it like it is.
14-things-to-know-about-painting-parties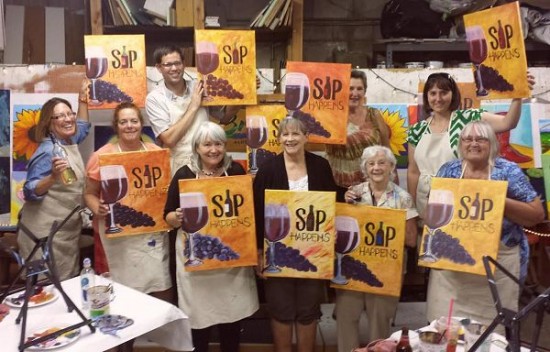 But #3 & #4 don't pertain to us! So don't get all tweaked out and worry about a thing. Plan on having a great time by bringing your favorite libation, a snack to share, if you'd like, and an attitude of playfulness and we take care of the rest! ?Call a couple friends and let's play! Subscribe to?our monthly Newsletter by clicking the box to your right that says?"SUBSCRIBE". By doing so you'll be able to stay informed of all our upcoming parties.
We're taking a small break for?part of December and January to do a little remodeling and planning for the upcoming year of fun things?coming up for Brush & Cork. ?Thanks for all your support and Sharing us with your friends on Facebook, Instagram, and Pinterest!
Remember what I said about #3 & 4! Enjoy!
Have an idea for a new painting that you'd like to do? Write us at info@brushandcork.com and let us know. We're always looking for new ideas!